FROM CHICAGO BLUES GUIDE
Veteran singer/songwriter EG Kight has been a blues treasure since the '90s after a career in country music that included a regular gig on Nashville Now. A Georgia native, she heats up the stage with a rich mid-range voice and fires on all cylinders in this intimate set that comes across with the feel of a house concert.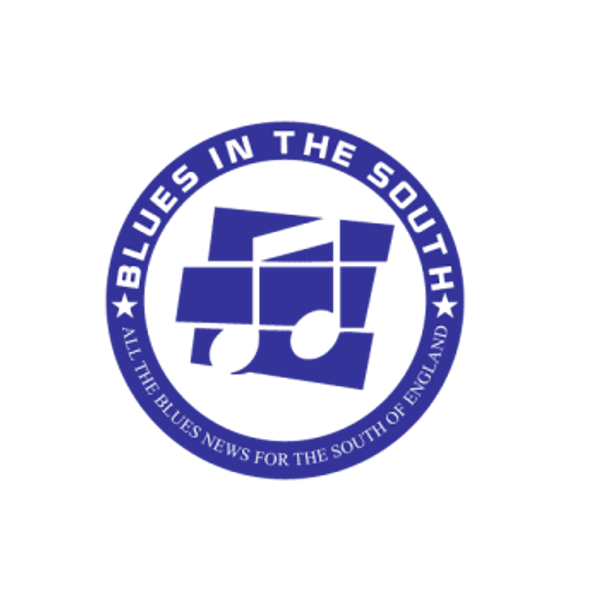 FROM BLUES IN THE SOUTH MAGAZINE:
Kight's southern roots run deep, from a grandfather who was a preacher to a friendship with Koko Taylor. Originally playing and singing white gospel and country music, she switched to the blues on hearing Koko…
This is indeed a beautiful album. …the dobro, regular guitars, harp, harmonies and drums create a sweet, blues sound. … there is some excellent guitar work throughout the album. EG also pays attention to the songs her fans request and she always endeavors to include one or two on her albums. … we get "Evil", this is impressive. …the album closes with a beautiful cover of Leonard Cohen's "Hallelujah", very well suited to EG's style and approach. All in all, this comes rather highly recommended.
- Blues in the South, Exmouth, Devonshire England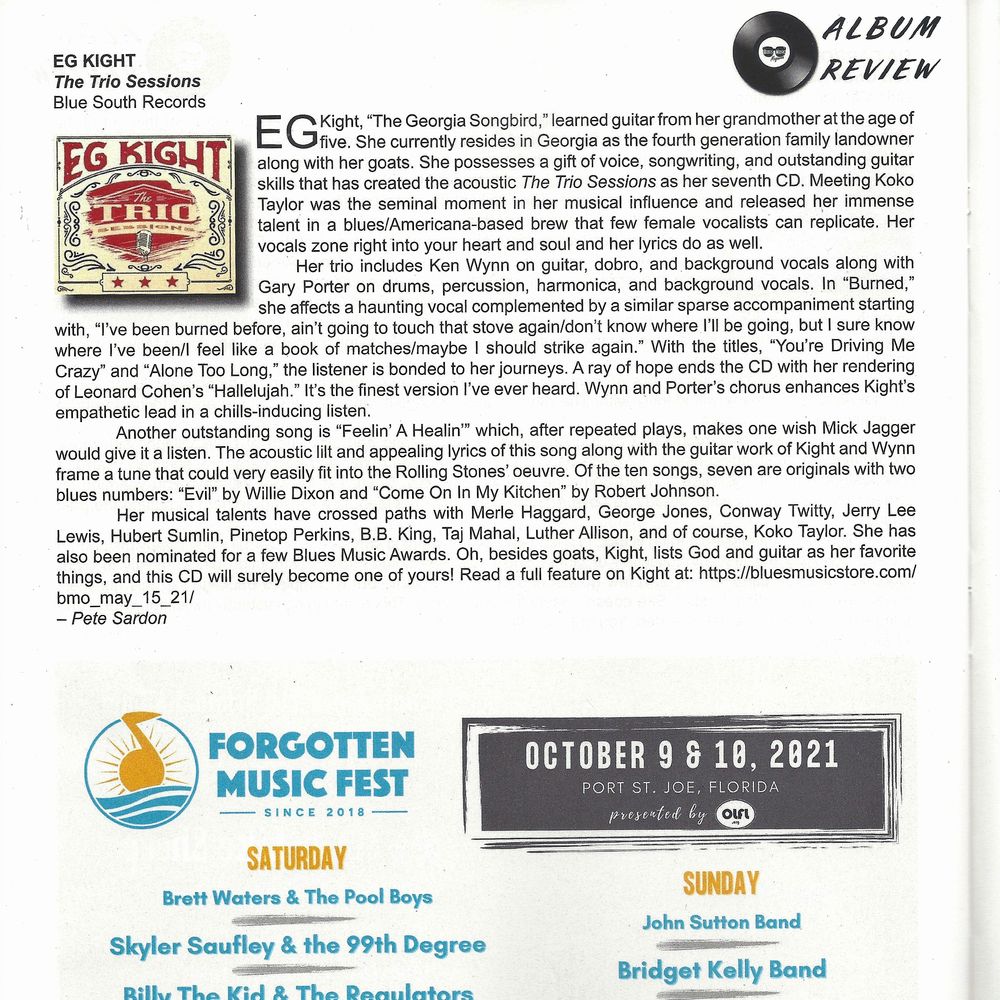 FROM BLUES MUSIC MAGAZINE:
"Meeting Koko Taylor was the seminal moment in her musical influence and released her immense talent in a blues/americana-based brew that few female vocalists can replicate. Her vocals zone right into your heart and soul and her lyrics do as well. 
A ray of hope ends the CD with her rendering of Leonard Cohen's "Hallelujah." It's the finest version I've ever heard. Wynn and Porter's chorus enhances Kight's empathetic lead in a chills-inducing listen."
- July 2021 issue, page 48
FROM BIG CITY BLUES MAGAZINE:
"...Kight's ninth album since she earned a Blues Music Award nomination in 2004 as Best New Artist. (She has since been nominated six more times, including for both Traditional and Contemporary Female Artist of the Year.) 
Eschewing a full band format, she and her acoustic guitar are teamed with electric guitarist Ken Wynn and percussionist/harmonicat Gary Porter on a cruise through eleven tunes.
Demonstrating a fearless approach, the trio of musicians ambitiously covers a triad of blues classics.
Among the remaining eight tracks, the prevailing theme is the hoary blues trope of unrequited or thwarted love and the wisdom thereby gained from it.
...compelling music in a trio setting."
FROM AMERICAN SONGWRITER MAGAZINE:

   "Popularly known as "the Georgia Songbird" and imbued with the influence of the legendary Koko Taylor, EG Kight sets a standard all her own.
   A singer and musician specializing in Chicago blues, she's as classy, sassy, confident and credible as they come. 
   The winner of multiple Blues Music Award nominations, she renews her storied standing with her first album in nearly a decade. Though several of its songs are standards — Willie Dixon's "Evil," Robert Johnson's classic "Come On In My Kitchen" and a singular take on Leonard Cohen's moving "Hallelujah" in particular — they blend effortlessly with Kight's searing and spirited originals.
   Kight provides new hues for the blues while ensuring they remain compelling and engaging all at the same time."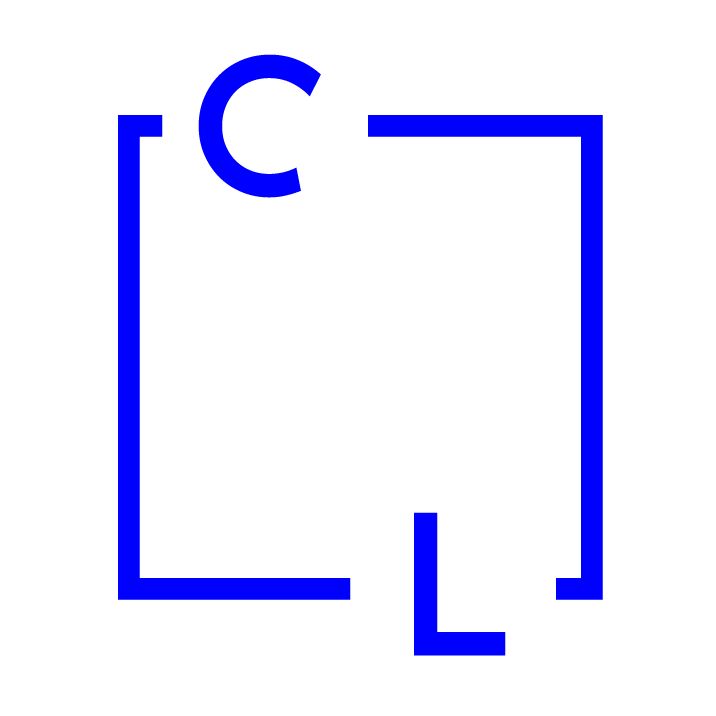 FROM CREATIVE LOAFING MAGAZINE:

   She has been called, and enthusiastically embraced as, the "Georgia Songbird" for virtually her entire professional life. But singer/songwriter/guitarist/ photographer EG Kight is more than that. Her music encompasses a vast swath of the Southern sound — blues, jazz, soul, gospel, and country. And she has effortlessly combined these genres since switching from pure C&W to a more blues-based approach in the mid-'90s.
   Kight has been a full-time musician, fronting her own bands and doing solo shows, since 1977 (her debut recording was released in 1982). But she hit her bluesy stride in 1995 after being exposed to Koko Taylor, who later became a friend and mentor (Taylor has also recorded two of EG's songs).