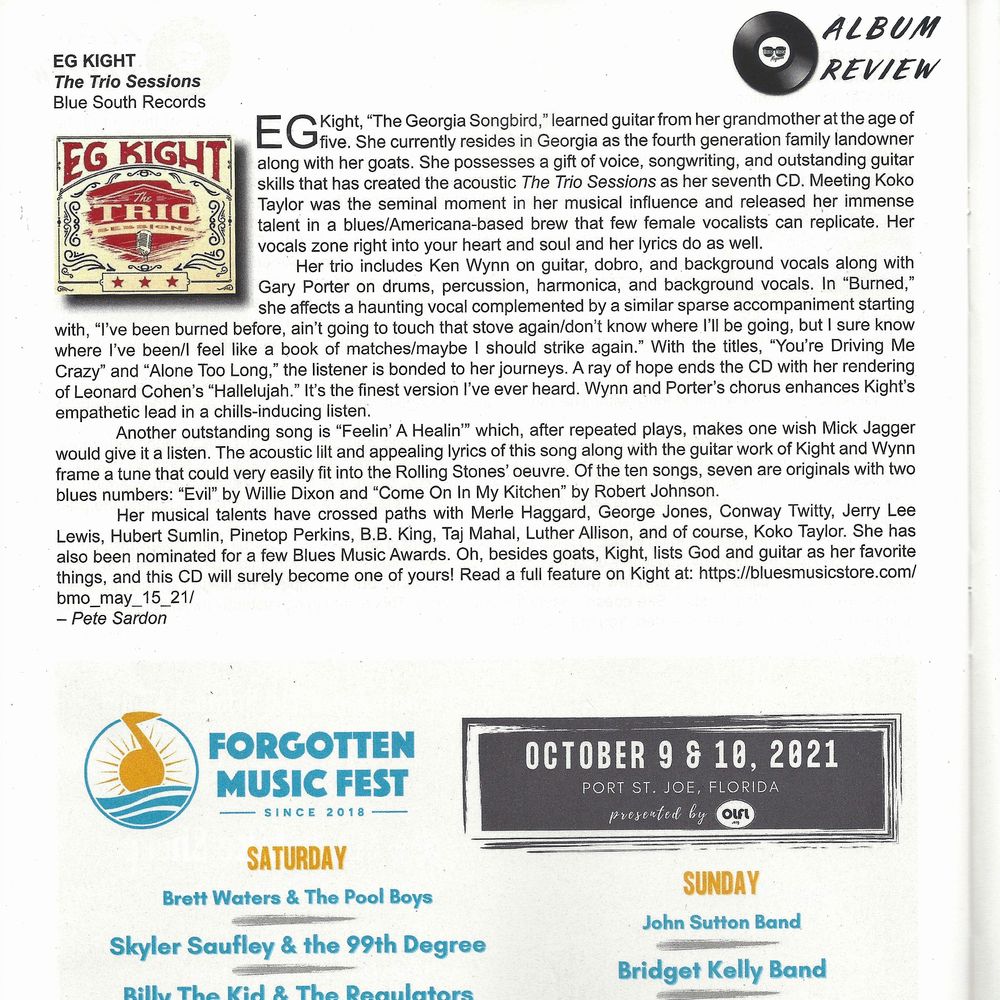 FROM BLUES MUSIC MAGAZINE:
"Meeting Koko Taylor was the seminal moment in her musical influence and released her immense talent in a blues/americana-based brew that few female vocalists can replicate. Her vocals zone right into your heart and soul and her lyrics do as well. 
A ray of hope ends the CD with her rendering of Leonard Cohen's "Hallelujah." It's the finest version I've ever heard. Wynn and Porter's chorus enhances Kight's empathetic lead in a chills-inducing listen."
- July 2021 issue, page 48