GOAT REPORT
Most of my fans know how much I love my pet goats, and I enjoy sharing them with the world. 
And with this page, everyone can keep up with my pet goats, and all their babies.

I'm excited about this episode of "Georgia Outdoors" on Georgia Public Broadcasting.
It's called "Sing to Nature," with Sharon Collins.
Click HERE and watch us playing with my goats!!

My children's picture book is still available It has good advice for kids of all ages, and features a lot of my kids that you already know, like Sippie, Moses, Cotton Top, and Sweetie. Y'all can get one for your kids and grandkids! 
Click HERE to order your copy! 

Click HERE for a cute video of little Dru reading the book. It tickles me every time I watch it! 

Here are some recent photos and the latest news about life on the goat farm.
And you can click the pdf link below for last year's photos, and scroll through it to see my babies through the years.
---------------------------------------------------------------------------
SIPPIE'S BABIES - LI'L SIP AND CASH - 01/09/22
-------------------------------------------------------------------------------------------------------------------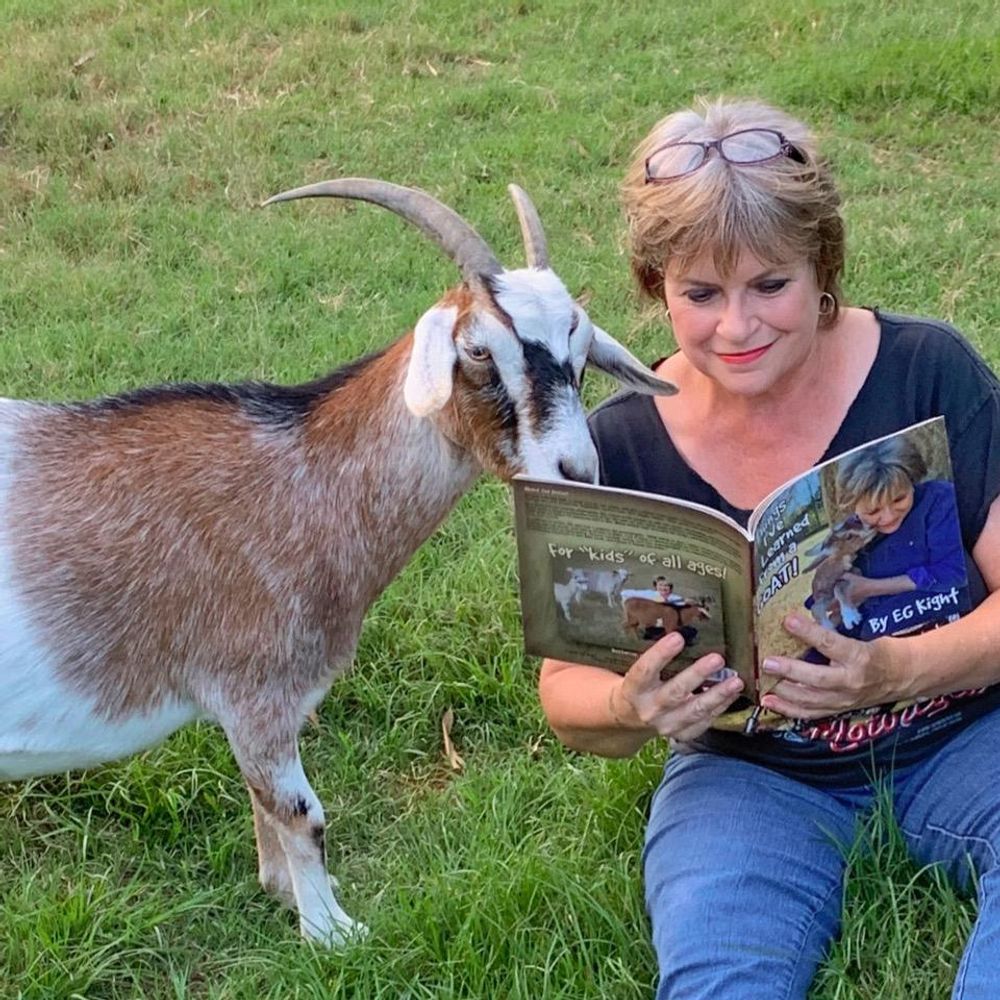 12/22/21
I hate to be the bearer of sad news,  but I felt like you needed to know that my sweet Sippie passed away yesterday after giving birth to two beautiful babies on Sunday.  She had complications after childbirth.
I know that a lot of you have kept up with her since she was born, and for all of you that have my little goat book, you know she's is a big part of it.  Our hearts are broken but she did leave me with two precious little Christmas gifts - Li'l Sip and Cash. 
Their little faces look just like their mama's...
SIPPIE AND HER CHRISTMAS BABIES 2021