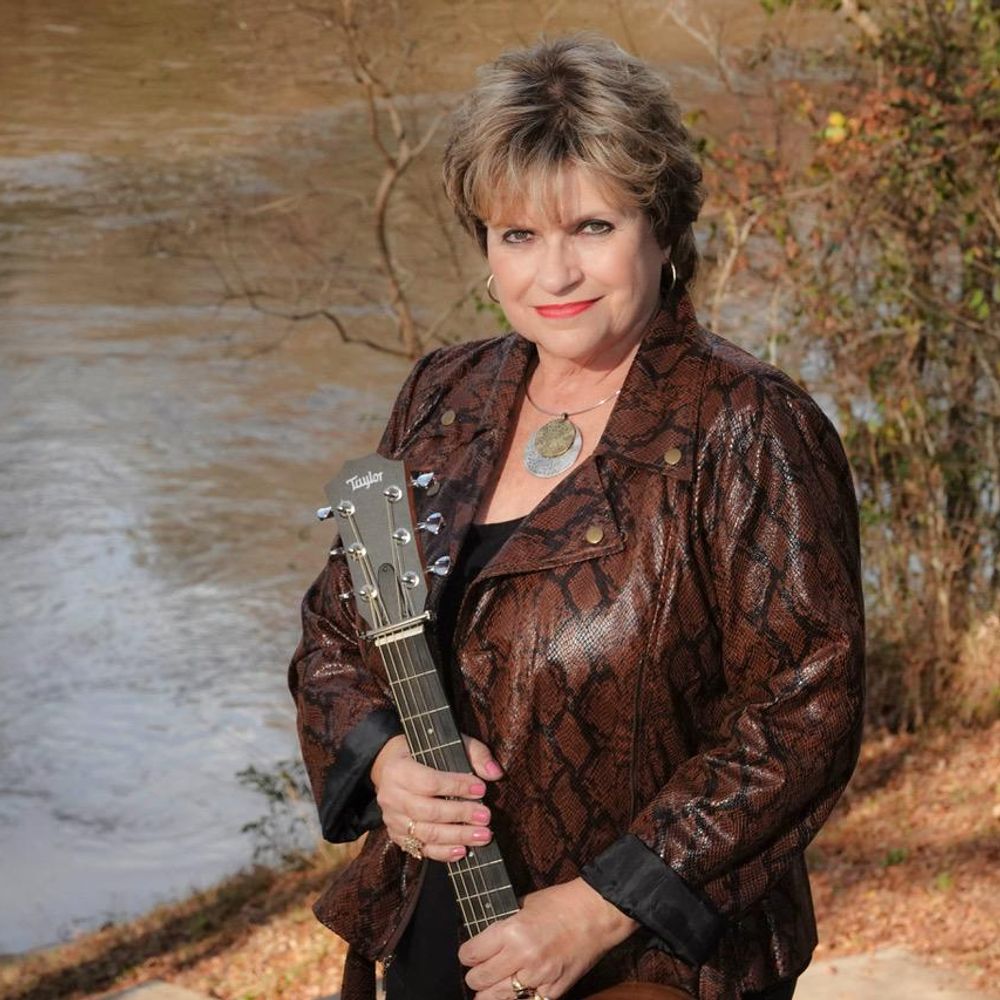 SingerSongwriterGuitarPlayerEntertainer
StorytellerPhotographerAuthor

BIO 
  Her roots run deep, living on land in rural Georgia that's been in her family for four generations.
   EG Kight's granddaddy was a southern preacher. When she was an infant, her mama was offered a Gospel recording contract, but turned it down to stay home and raise her daughter. At the age of four, Kight chimed in at her mama's rehearsal with her church trio, and her harmonies were spot on. She was invited to sing a solo at church the next day, and the congregation chuckled as she took a bow at the end. And that same year her uncle gave her a guitar. Over the next few years her grandma taught her how to play that guitar. And it wasn't long till she realized that music's in her blood. 
  Through the years Kight has developed her own unique sound. Creative Loafing magazine noted that on her new record "Kight is in strong, smooth, controlled voice throughout the record, with dollops of Phoebe Snow, Bonnie Raitt, and even Patsy Cline injected with a dose of Southern charm, class, and a touch of gospel."  
   After a long and successful career performing with a band, and as a solo, Kight wanted to get back to her roots, to that stripped-down sound from her childhood. So in 2018 she formed a trio with "the boys," two of her long-time band members - drummer/percussionist Gary Porter and guitarist/dobro player Ken Wynn. 
   "This new trio is exciting. The three of us have performed in my band together for over 20 years, and Gary and Ken are like brothers to me. This stripped down version allows for a tighter show with sweet harmonies, harp, percussion, drums, dobro, and acoustic guitars. We're having a great time venturing out into some new musical areas, and our audiences seem to love it!"
   The trio was in the studio making THE TRIO SESSIONS record in late 2019, anticipating a 2020 release date. But the pandemic changed that, for so many artists. So, instead, she released her first children's book, filled with life lessons from her pet goats. Sales have been brisk, with a lot of fans buying a copy for their kids and grandkids.
  Then in March 2021 the trio released the "Burned" video, and now Kight is thrilled to finally get the new record out there to all her fans. As with all her previous albums, most songs were penned by Kight.
   With this new record, Kight's roots are showing. And she and "the boys" are mighty proud of that!
  The new record debuted at #9 on the Living Blues Chart, #15 on the Roots chart, and at #20 on the Australian International Blues and Roots chart.  And it ended the year on a high note - in the Top 40 on the Living Blues Albums Chart, and in the Top 50 on the Roots Music Report's Contemporary Blues Album Chart.
  "The Trio Sessions" has been nominated for best Acoustic Blues Album by Blues Blast Magazine, and Kight is nominated for Female Blues Artist. It's also been nominated for the Blues Foundation's Blues Music Award for Acoustic Album, and Kight is nominated for Traditional Female Artist.
  With 25 years in the blues, Kight has garnered 16 total music industry nominations, including 8 for Female Artist, 2 for Acoustic Album, 1 for Album of the Year, and 3 for Song of the Year.
   In a world that seemingly needs to put a label on everything, it's clear that Kight's own "country flavored southern fried blues" straddles the line between americana and blues, and gives the listener a hefty dose of the best of both worlds.