The official, most up-to-date, and accurate source for all things EG Kight!
singer. songwriter. guitar player. entertainer. storyteller. photographer. author.
WATCH EG'S DOWN HOME INTERVIEW ON GEORGIA'S PBS STATION
"GEORGIA OUTDOORS: SING TO NATURE"
https://www.gpb.org/television/show/georgia-outdoors/special/sing-nature
--------------------------

EG AND "THE TRIO SESSIONS" ALBUM GARNERED THREE DIFFERENT  NOMINATIONS!
- Album nominated for Acoustic Album by the Blues Foundation and by Blues Blast Magazine
- Kight nominated for Traditional Female Artist by the Blues Foundation and for Female Artist by Blues Blast Magazine
- Album also nominated for Independent Blues Music Award for Contemporary CD  
- Kight also nominated for Independent Blues Music Award for Female Artist  
--------------------------
FROM THE MEDIA

"...a cross between Bonnie Raitt's bourbon stung growl and Phoebe Snow's emotive warble." 
- CityBeat Cincinnati

"Popularly known as 'the Georgia Songbird' and imbued with the influence of the legendary Koko Taylor, EG Kight sets a standard all her own. She's as classy, sassy, confident and credible as they come. Kight provides new hues for the blues while ensuring they remain compelling and engaging all at the same time."
- American Songwriter Magazine

"EG proves she has the voice and the understanding of lyrics to changes tales of unhappiness into songs of optimism and revival..."
- Downbeat Magazine

"…a gentle and elegant woman who manages to channel Southern charm, sophistication and a fierce passion for the 
blues into one tremendously intoxicating voice."
- Georgia Music Magazine

Kight is "one of the blues' most respected vocalists." 
- Sarasota Herald-Tribune
FROM THE TALENT BUYERS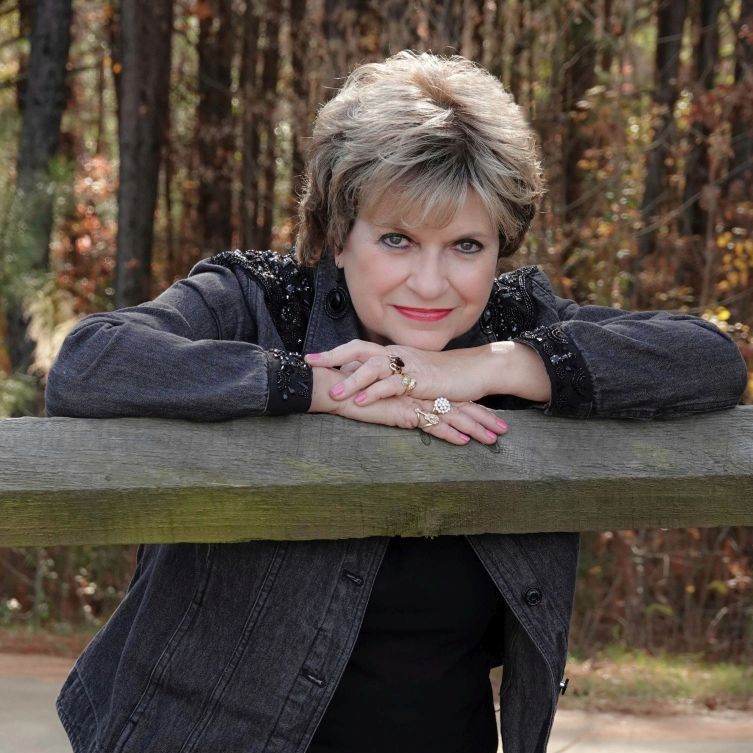 "Personable and charming, EG engages the audience with true southern hospitality, steals their hearts like a first love, and leaves them feeling like they've just walked down a country road with an old friend." 
- Joe Leverence, Griswold Auditorium, Allegan, MI 

"Class, with a Southern drawl. Tight harmonies, first class musicianship and a voice you just don't hear very often. The standing ovations EG received just confirmed what I already knew. The EG Kight Trio is a totally professional band that demands your attention and delivers each and every time."
– Mike Dougher, Songbirds Guitar Museum, Chattanooga, TN
"EG brought the house down and brought a tear to my eye with her heartfelt, deeply moving, personal songs, delivered in a truly touching manner. Her sweet soul shone through the songs that captured the audience and took us all to a higher plane."
– Cam Hayden, Edmonton Blues Festival Producer

"...a real gem, one of a handful of artists who reach out and make a personal connection with the audience. Her warm personality, humor, harmonies with her trio, and stellar songwriting cut across the blues spectrum, all delivered with a dynamic stage presence. EG and her trio are a real crowd pleaser, perfect for gettin' loose and kickin' up your heels!"
– Gary Anton, Bradfordville Blues Club, Tallahassee, FL
"Georgia has few musical exports as enticing as EG Kight. Her roots are in country, but her heart and soul are firmly planted in the Blues. She's a six-time Blues Music Award nominee and her songwriting has appeared on two of Koko Taylor's Grammy-nominated albums. EG gave the lively crowd everything they hoped for - beautiful vocals, stellar guitar work, and songs that tell a story."
- Cape Fear Blues Society